In its not-too-brief history the Royal Perak Golf Club (RPGC) has gone through several phases and events which have shaped it into its current form; a remarkable transformation from its humble beginnings to what it is now: the undisputed premier Club in Perak.
The RPGC, once a Members' Club is now a Proprietary Club; and to distinguish between the two entities the former will hereinafter be referred to by its Bahasa Melayu acronym, KGDP, and the latter as RPGC.
The original old wooden clubhouse built in 1900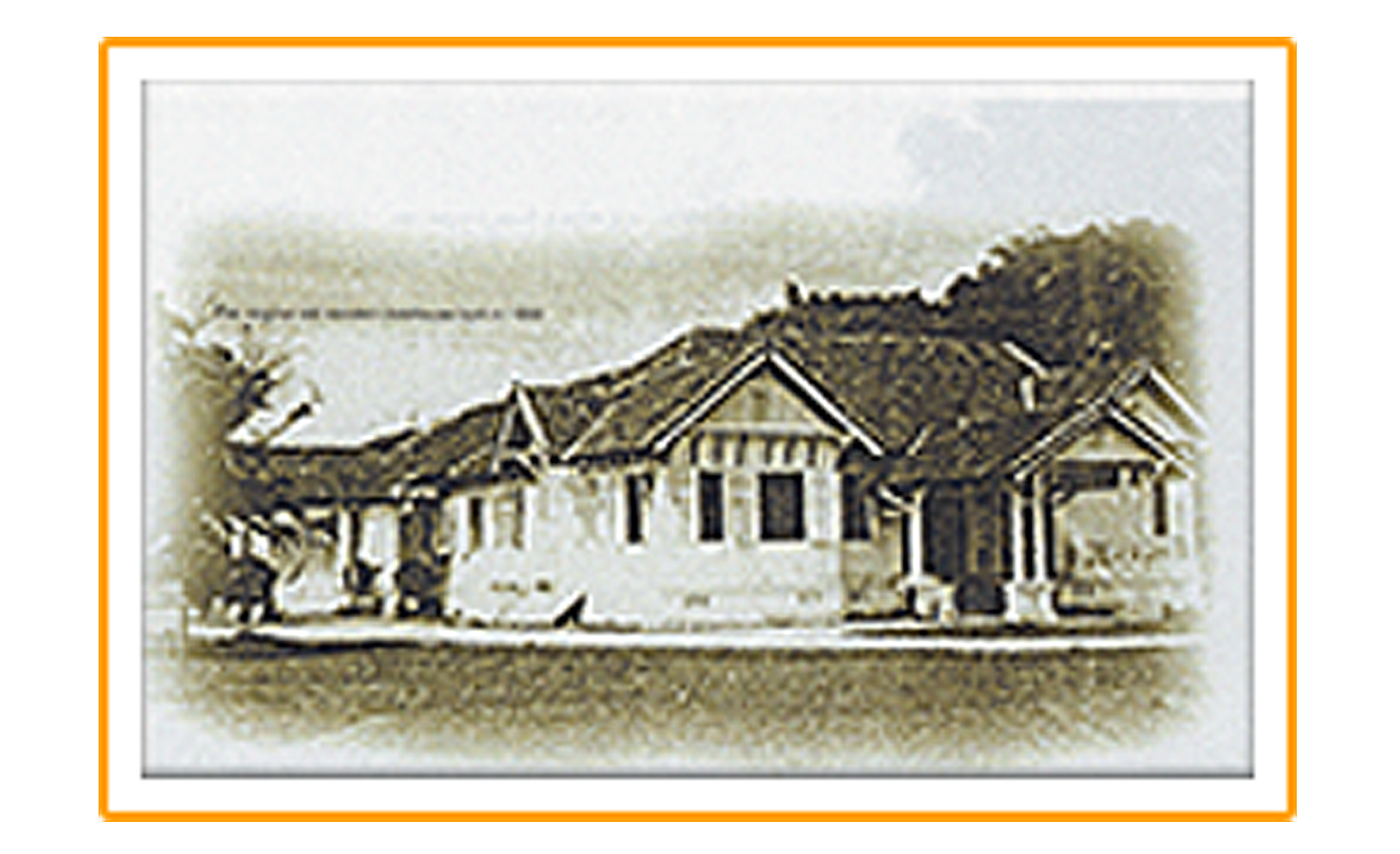 Early History
[This is taken entirely from "The History of Royal Perak Golf Club" by Michael Lim, published in MALAYSIAN OPEN GOLF CHAMPIONSHIP MAGAZINE 1990, and we will let Mr. Michael Lim tell his story in his own words]. It all began with the Ipoh Golf Club which was first formed before the turn of the century. Its members played on a nine hole course on the race course.
By 1932, the membership has grown to such an extent that the nine hole course became inadequate, so 180 acres of secondary jungle, stretching from Tiger Lane to Gunung Rapat were acquired from the State Government for the construction of an 18 hole golf course. One story has it that the survey was carried out from the air by the Perak Flying Club, the photographs sent back to Scotland, and the course laid out by a golf architect. How well the course was laid can be illustrated by the fact that experts subsequently found no room for improvement when measures were taken to alter the course.